Make this Valentine's Day one to remember by spending it with someone special at Alba Vineyard. Celebrate wine and romance and indulge in triple decadence, Wine, Chocolate, and Cheese. Treat your valentine to samples of award winning wines paired with exquisite chocolates, artisan cheeses, and wonderful culinary treats!
Master Chocolatier, Diane Pinder will offer samples of her unique artisan chocolates to pair with Alba's dessert wines. A collection of assorted truffles and other chocolate treats will be available for sale.
Country Picnic of Bedminster, NJ. Country Picnic will offer small bites of their amazing food specialties to pair with our wines.
Fourchette, business that opened in March 2013 will attend with samples of their artisan cheeses and balsamic vinegars.
The tasting experience is $20 per person (21 and older), which includes samples of Alba's award winning wines, chocolates, artisan cheeses, food pairings, cellar tours, and an etched Alba wine glass.
Click here to learn more and get directions
Additional tickets are now available for Amuse Bouche: a night of outrageous elegance at the Count Basie Theatre, Red Bank, NJ, on Saturday, January 25th.
As a participating chef Diane will prepare a flourless chocolate cake, accompanied by a raspberry balsamic caramel sauce, made with local honey.
Moderated by Teresa Politano, author of Celebrity Chefs of New Jersey, this event will feature talents of well-known chefs including: David Burke, David Drake, Anthony Bucco, Dominique Feloni, Peter Turso, Christine Nunn, and Maria Tisdall.
Click here to learn more and buy tickets for this special event.
Valentine's Day is approaching fast!  Don't wait until the last minute and settle for a generic bouquet of flowers or mass-produced box of chocolates for that special someone in your life!
Diane is making her Valentine's Day chocolate collection now. This fresh, hand-made collection is unique in flavors, absent of artificial ingredients and preservatives, and available through February 7th. Buy now and receive a special 10% discount on your order.
Ordering is simple. Just click on the button below and enter the discount code during check out. If the ship-to address is different than the billing address, then we'll automatically ship to your loved one so they receive their gift a few days before Valentine's Day — unless you tell us otherwise in the comment section of your order.
Discount Code: VDAY14
Sunday, January 19 (12pm – 4pm)
Slow Food 6th Annual Local Harvest, Farms, Food and Family.  Frelinghuysen Arboreteum, Morristown, NJ. Meet local farmers & food artisans and discover how to eat local year round!  This is a rare chance to stock up on local, sustainably produced foods for the winter, especially hard- to-find vegetables and fruit.  This event brings together local farmers and food artisans for a fun afternoon featuring artisanal cheeses, organic and sustainably-grown vegetables, grass-fed meats, pastured poultry and locally-produced sweet treats like chocolates, pastries and honey.  Click here for information.
Friday, January 31, 8pm
The Philadelphia Chamber Music Society, a non-profit presenter of chamber music and recitals and one of the largest organizations of its kind in the United States, will feature a concert by Bella Hristova on violin and Amy Yang on piano.  Diane has been invited to present a chocolate tasting at this concert which will be held in the American Philosophical Society, Benjamin Franklin Hall, Philadelphia.  Click here for information and tickets.
Holiday Wine and Food Weekend at Alba Vineyard
Why not celebrate Thanksgiving into the weekend this year by visiting Alba Vineyard?  Just $15 per person includes a wine tasting, food pairings, Alba wine glass, and cellar tour. Reservations not required.
Diane will be selling her seasonal favorites, including her Winter Collection of 5 special pieces, and her Mission Figs stuffed with port wine ganache and enrobed in dark chocolate.
Click here for more information.
Slow Food Winter Market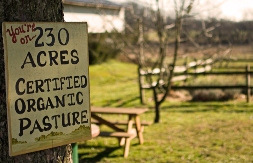 Slow Food Winter Markets on December 8th, from 10am to 2pm, at Cherry Grove Farm in Lawrenceville. The Market will offer locally produced meats, breads, cheeses, and sweets by Diane.  Suggested donation of $2; live music.
Click here for more information.