Holiday Wine and Food Weekend at Alba Vineyard
Why not celebrate Thanksgiving into the weekend this year by visiting Alba Vineyard?  Just $15 per person includes a wine tasting, food pairings, Alba wine glass, and cellar tour. Reservations not required.
Diane will be selling her seasonal favorites, including her Winter Collection of 5 special pieces, and her Mission Figs stuffed with port wine ganache and enrobed in dark chocolate.
Click here for more information.
Slow Food Winter Market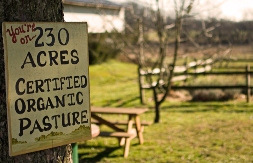 Slow Food Winter Markets on December 8th, from 10am to 2pm, at Cherry Grove Farm in Lawrenceville. The Market will offer locally produced meats, breads, cheeses, and sweets by Diane.  Suggested donation of $2; live music.
Click here for more information.
Diane will be launching her new Fundamental Chocolate line during the Garden State Open at CrossFit 908, Berkeley Heights, NJ, Saturday, October 5th.
The Garden State Open is SOLD OUT

, click here to learn more about the event
Click here to visit the Fundamental Chocolate page
We are finalizing preparations for the launch of our new Fundamental Chocolate line: bite-size dark chocolate made without soy, gluten, dairy, processed sugar or artificial preservatives.
Click here to learn more and to sign up for an announcement when Fundamental launches.
"Splurging on foods like chocolate,coffee and red wine always seem to involve a little guilt, but if you consume them in moderation, you might actually be doing your body some good."
Click here for full article.
SHB47N23NK9R 
Diane has been working on an exciting and new chocolate concept.  Made without soy, gluten, dairy or processed sugar, she is calling her new product, Fundamental because it is just that — chocolate created with the most basic, natural ingredients.
Fundamental is perfect for the health-conscious person, the fitness buff or anyone who enjoys the purity of a flavorful chocolate.  Become a Fundamental fan and help Diane bring this delicious delight to a waiting the market.